old fountain pen, christmas collectables, ornaments,lighting, lights,ceiling lights, lamps, pate de verre, Muller frères, Schneider, lamp, wrought iron base, Muller Luneville,Vienna bronzes, Vienna bronze,glass blown vintage, cracleware, Fontinelle,lemanceau,odyv,Le Jan, ceramics,ceramic statue,art nouveau, art deco,art nouveau, original antiques,crackleware,antique ceramics
Click here to see them all !
A collection of about 2000 antique fantasy cards!
Click on the pictures to enlarge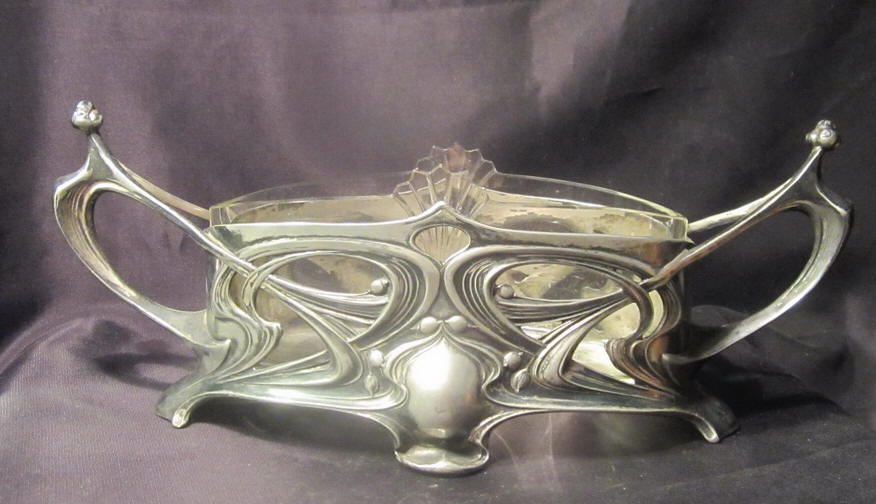 Click for more pictures! ON HOLD
Art nouveau jewellery box in patinated metal, ca 1900
Art nouveau jewellery box in patinated metal, ca 1900
2 erotic Louis Icart lithographs, eau forte, originals, ca 1930 (for sale separately)!
2 beautiful art deco lithographed boxes, one signed 'Vilart', Louis Icart quality!! ca 1920.
12 art deco chromed metal Rabier knife reste, the fables de la Fontaine. Signed, ca 1930
Gorgeous French art nouveau gilt bronze letter opener with floral decoration. signed C. Charles (France). Length ca 8,7 inch / 22 cm. ca. 1900. Gorgeous art nouveau piece! Great condition!
Lovely antique gilt bronze match holder with birds.Late 19th, early 20th century. Very good condition!! 7 cm high; diameter: 9,5 cm. Originally it must have been on a marble base, but not anymore.
Gorgeous and exceptional Victorian terra cotta old shoe with mice! Might be used as a tooth pick or match holder though it is neither. 19th century. Slight paint loss on the bottom, but not disturbing! Very good condition!! High 5 cm; 8,5 cm long.
Gorgeous art nouveau blotter. With superb decor of leaves and nuts. Signed by the French artist Leroyer. ca 1900. Ca 7,5 x 13 cm . Height: 13 cm
Solid silver pillbox pendant with art nouveau decoration. Tiny dent on the back. Still great condition! ca 1900. Silver mark: 800 and maker's mark. Diameter 2,8 cm and 1,5 cm thick.


click for more pictures! block puzzle 12
Lovely French wooden block puzzle, with 2 fairy tales, letters and numerals; boxed.


click for more pictures! block puzzle 11
Lovely Victorian wooden block puzzle, with children; boxed.
Set of 6 art deco chromed metal figural knife rests! cat with mouse, dog, bunny, chicken with 2 chicks, goose with snail and swan with frog. slight chrome loss. but still in good condition for their age! France, ca 1925
Stunning belt with silver plated art nouveau buckle, with beautiful figure of a dragonfly, butterfly with lady's head!! Great craftsmanship! There is an elastic band fixed to the buckle. You can wear it immediately! I have 2 art nouveau buckles similar to these and wear them often! Compliments guaranteed!! 5 x 9,5 cm. ca 1900.
Gorgeous French silver art nouveau seal, beautiful decor on both sides. Unreadable silver mark. Length 7 cm / 2,8 inch. Ca 1900.

click for more pictures!
Big and beautiful 19th century rectangular cast iron flower pot, vase. 62 cm x 37 cm x 37 cm (only pickup!!)
Gorgeous art nouveau plant stand, around 1900. Decoration with flowers. H 106 cm / 140 cm (total). Diameter of pot 36 cm.
Selection of very rare antique procession crowns, used in a religious parade around 1900 in Antwerp. Every character in the parade had its own crown. All pieces can be adjusted in size. Good condition!! This parade went out for the last time in 1926.
SOLD
www.ladycantbis.be