old fountain pen, christmas collectables, ornaments,lighting, lights,ceiling lights, lamps, pate de verre, Muller frères, Muller Luneville,Vienna bronzes, Vienna bronze,glass blown vintage, cracleware, art nouveau, art deco, original antiques, gothic, goth, mourning frames, memento mori, watch chains, jewelry boxes, canes.....
Click on the photographs to enlarge!
Please find the special link on the left, for 'book ends' only !
__________________ NEW ARRIVALS _________________
Beautiful Napoleon III French gold inlay pique lady's coin purse of very fine quality! Pique case, inlaid with fragments of gold and mother of pearl. The inlay work is in sublime condition!!
The inside is unfortunately completely damaged!! It was made with panels of faux tortoise shell. The front of this case is a magnificent work of art!
This case has some minor age related signs of wear such as very small fine surface scratches/marks, but except for the inside still very good condition for its age!!
Size: 8 x 5 cm. Made around 1850 -1860
Gorgeous 18th century gild bronze chatelaine, made of richly decorated gilt bronze with a head plate and 3 smaller plates, attached by hinges. A symbol of status and wealth. dating from c.1730 - 1780. The top plate is cast and chased with a scene of a lady with a dog, a bird and a shell at her feet. The second plaque has some masks on it. On the third plaque, a man with a flower in his hand sits with his prey on his lap and bird in his other hand.
On the bottom plaque is a little cherub. And pending are 2 bronze charms: a bunny and a dog. In the middle a key; (probably of a fob watch).
2 exterior chains (left and right) are gone. The hook on the back has been removed and replaced by a pin to use it as a brooch.
The chatelaine is in very good condition!! Chatelaine, western Europe, 18th century. Total length: 18 cm; length without the key: 14 cm
A collection of antique wax seals in bronze, silver, silver plated .......




click pictures for the whole MEMENTO MORI collection!
Collection of Napoleon III or Victorian memento mori's, mourning frames with hair of deceased loved ones under glass..... 19th century.

click to see them all!
Collection of art deco, flapper era, half dolls, pincushion dolls, ....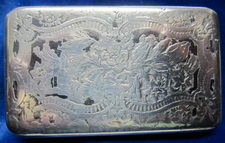 click for more pictures!
Antique Victorian silver pocket snuffbox, 19th century .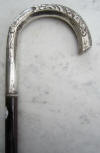 click for more pictures cane 3
Beautiful art nouveau man's cane, walking stick, solid silver. H 83 cm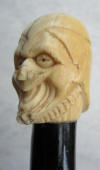 click for more pictures cane 1
Nice walking stick, cane with ivory head. H 85 cm
SOLD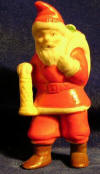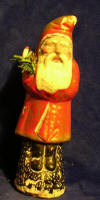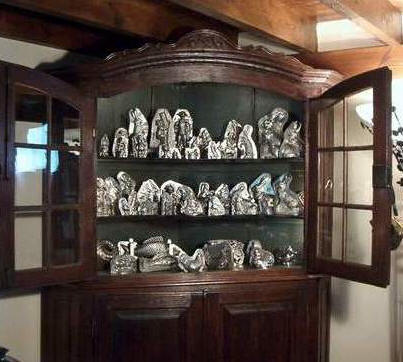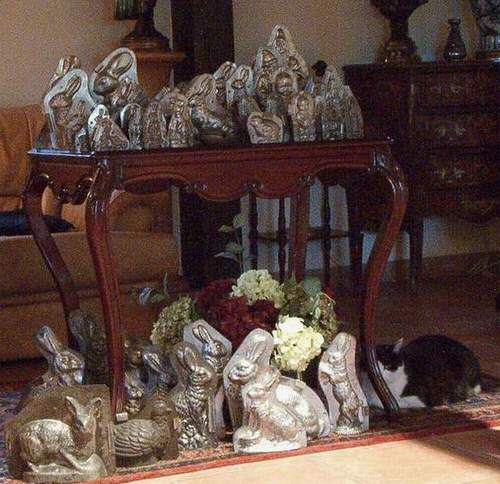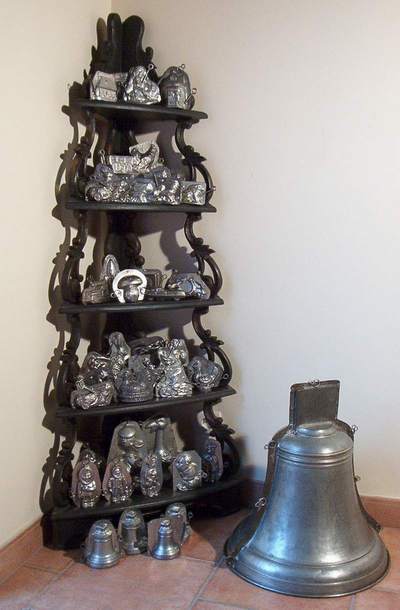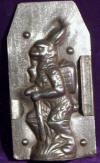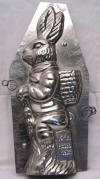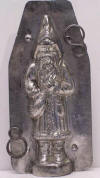 Santa ornament, vintage glass blown German ornaments, christmas ornaments, glass spun and cotton, chocolate molds, memento mori mourning frames with hairwork
vintage Christmas collectables,old Christmas collectibles,Christmas decorations,tinsel, feather tree, old Christmas ornaments, vintage glass ornaments,vintage glass blown ornaments, old glass blown, Santa's, Santa candy container, Santa chocolate mold, Christmas light bulbs,Noma, figural christmas lights